3 Popular Types Of Kitchen Knife Handles
Unless you want a dreadful cooking experience, it's crucial to get a kitchen knife with a good handle.
While dealing with a bad handle can lead to a slippery grip, a tired hand, and an annoying cooking experience, having the right handle at your disposal can make any cutting task easy.
That's why in this article we'll cover different handle types. Hopefully it will give you a better sense of what handle to get when shopping for a kitchen knife.
Plastic
Plastic is a very common material used for handles. It's better known for its affordability, light weight and versatility for molding it into different shapes. With these properties in mind, it's no surprise these handles are readily available in supermarkets or retail stores where common shoppers can get low-priced knives in all forms.
Two examples of widely used polymers are polypropylene and ABS. They have high strength and can be easily combined with other materials, such as rubber, to achieve all types of designs.
Plastic is probably the most cost-effective and versatile material overall, but tends to lack aesthetic and feel quality.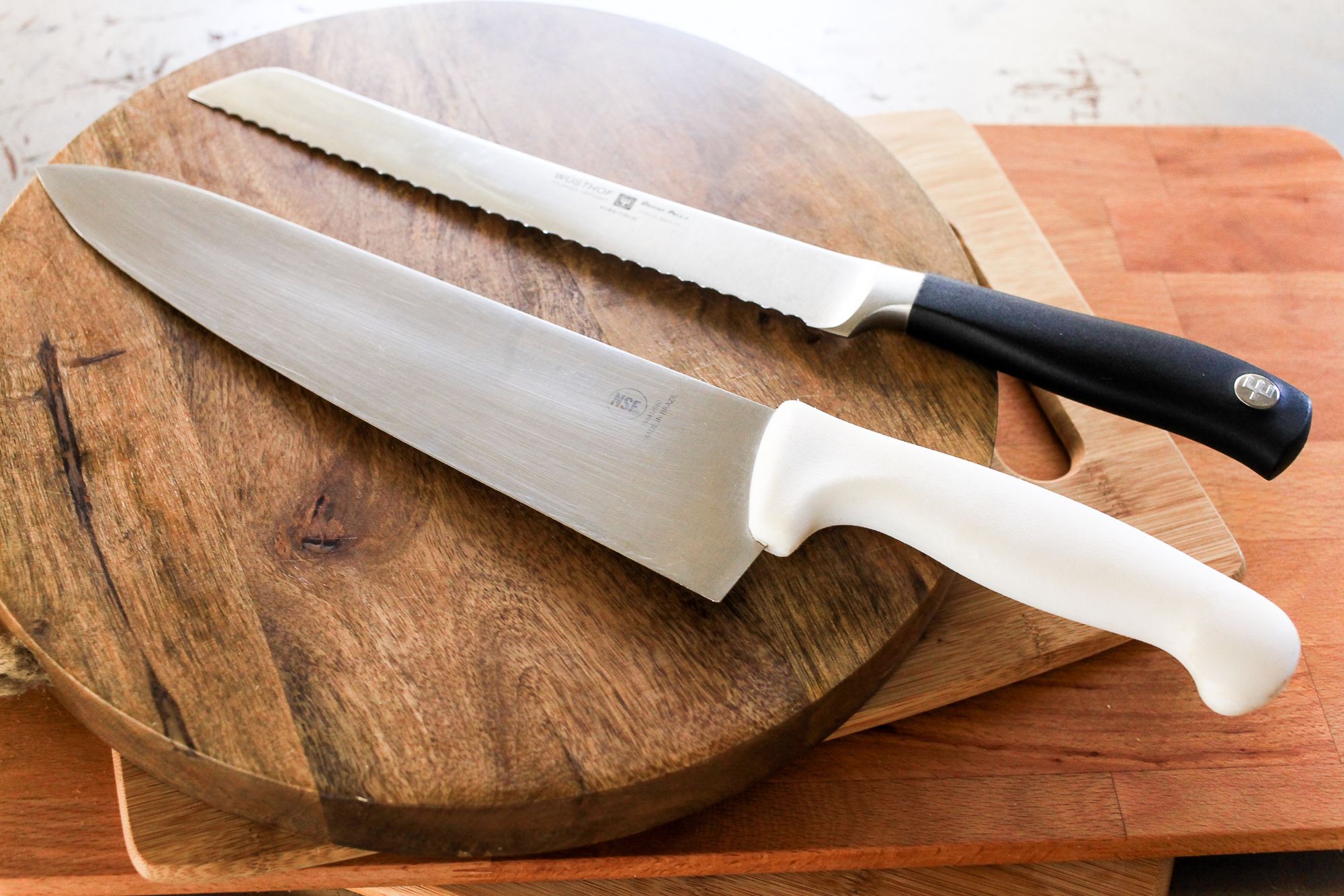 Wood
Wood is well-known for its beautiful aesthetic. It can be carved into different shapes and features a variety of types for different finishing. Popular woods are rosewood, walnut, oak, ebony, and cocobolo, 
The main downside of wood is that it's not as resilient to humid environments and high temperatures. That's why many knife-makers go for wood composites, such as pakka wood or richlite, so that their knife handles can adopt properties that come with the use of polymers. In this way, they end up being more water resistant and durable than regular wood handles.
With that said, there are natural woods that can withstand extreme conditions well, such as ebony and oak.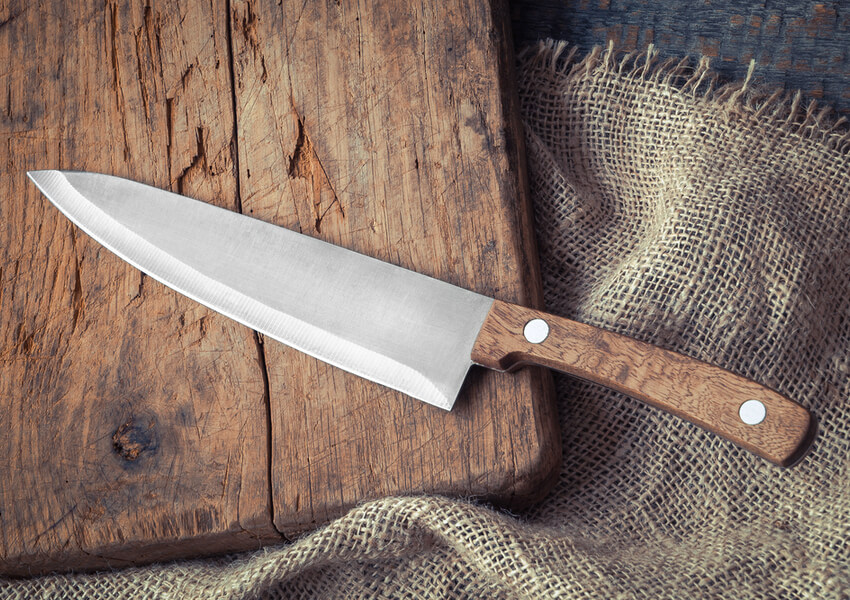 Metal
It isn't surprising that metal is used for handles, considering that it's durable, very strong and easy to maintain.
Like wood, the properties of the handle depends of the metal type being used. The most common metals out there are aluminum, stainless steel and titanium.
Aluminum is light, corrosion resistant and inexpensive—but it's the weakest of the three. Stainless steel is another popular choice known for it's high durability and strength; however, it's very dense so it can be too heavy for extended use. Finally, titanium has very similar properties to stainless steel's, but is still super light. The caveat is that it commands a higher price.
Overall, metal has great practical characteristics but it's much more limited when it comes to look.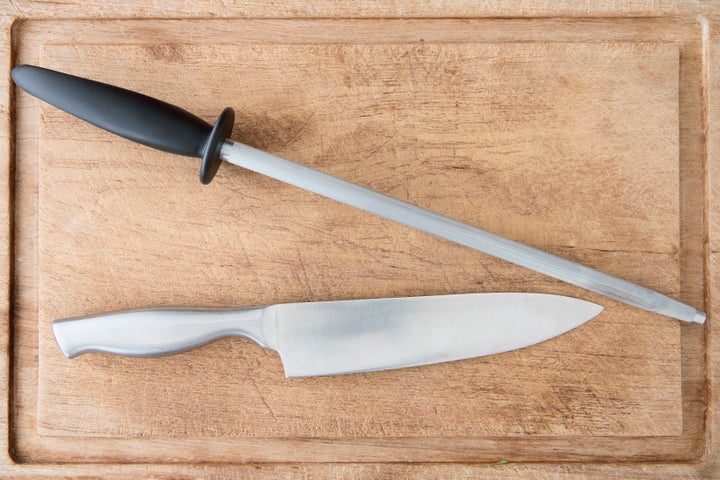 Final Thoughts
There are so many knife handle materials that it would be inaccurate to say that one undoubtedly trumps all others. After all, it all depends on your budget, preferences and use cases.
Nevertheless, our personal favorite is wood because it's stylish yet still benefits from practical advantages, such as great grip feel and high durability.